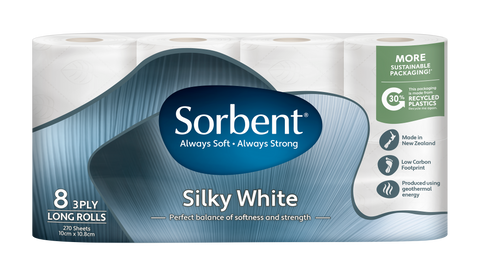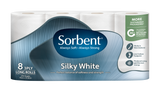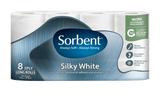 Silky White Long Roll
Sorbent Silky White 3 ply 8 Long rolls, 270 sheets per roll with an attractive leaf emboss.
8 long rolls is the equivalent of 12 regular rolls giving you the convenience of changing the roll less often and reducing packaging and cardboard core waste.
Sorbent's sustainable materials are carefully selected to give you the perfect balance of softness, thickness and a 3 ply silky white paper that looks as good as it feels on your skin. 
Sorbent toilet tissue is strong in use but breaks down easily in water.
Also available in a 4 pack.