Big step forward with sustainable packaging
In 2021, Sorbent Toilet Tissue along with our other Essity brands Handee Paper Towel and Purex Toilet Paper, were the first brands to offer Kiwi shoppers 20% recycled plastic packaging, reducing demand for virgin plastic and supporting the development of a circular economy. We are proud to continue our sustainable packaging journey by transitioning to 30% recycled plastic packaging from August. The new recycled packaging will also be supported with a TV and digital campaign from late-August until mid-October 2023.
Our plastic packaging journey
Sorbent's investment into recycled plastic packaging comes after 18 months of research and trials investigating sustainable packaging options. The Sorbent toilet tissue range of products transitions to 20% recycled plastic packaging from October 2021. This packaging includes waste plastic that has been recycled, which reduces landfill and supports the circular economy. Sorbent recycled plastic packaging creates 20% less waste than paper packaging equivalent and has a lower carbon footprint than virgin plastics. Sorbent packaging can be recycled again in NZ through the Soft Plastics Recycling Scheme. To find your nearest drop off point visit Store Locator | Soft Plastics Recycling
NEW Luxury 4 Ply Sorbent Natural Tissues
Look out for Sorbent's NEW Natural pocket packs. These soft and gentle creamy beige tissues care for the skin and the environment. The packaging is recyclable and made from min. 30% recycled plastic for less plastic waste.
July will see the launch of Sorbent Natural 80s box. The box has a paper opening to replace the traditional plastic opening making the packaging fully recyclable.
Sorbent Natural tissues are sustainably sourced, dermatologically tested and are washing machine resistant if unintentionally put through the wash!
Plastic Free Tissue Packaging
Sorbent is committed to work towards 100% recyclability of our packaging by 2025. As a step towards our goal, we are proud to launch plastic free packaging on three of our facial tissue products. We have replaced the plastic opening with paper on Sorbent Aloe Vera, Sensitive and Natural 80s tissue boxes.
Limited Edition Collections
Winter 2023 Collection
Look out for the NEW and updated "Quirky Giraffes" design for Winter 2023! We know this Sorbent design has a special place in your hearts and homes, so rather than replace it, we've given it a 'glow up'. Can you spot the differences?
Introducing Sorbent's new limited edition 'Tui' & "Painterly" packaging designs. The 'Tui' design is our take on the beautiful bird that is native to New Zealand. Our colour tone features moody glimpses of midnight blue & emerald green. Our stunning 'Painterly' packaging design is inspired by trending pink palettes & delicate brush strokes.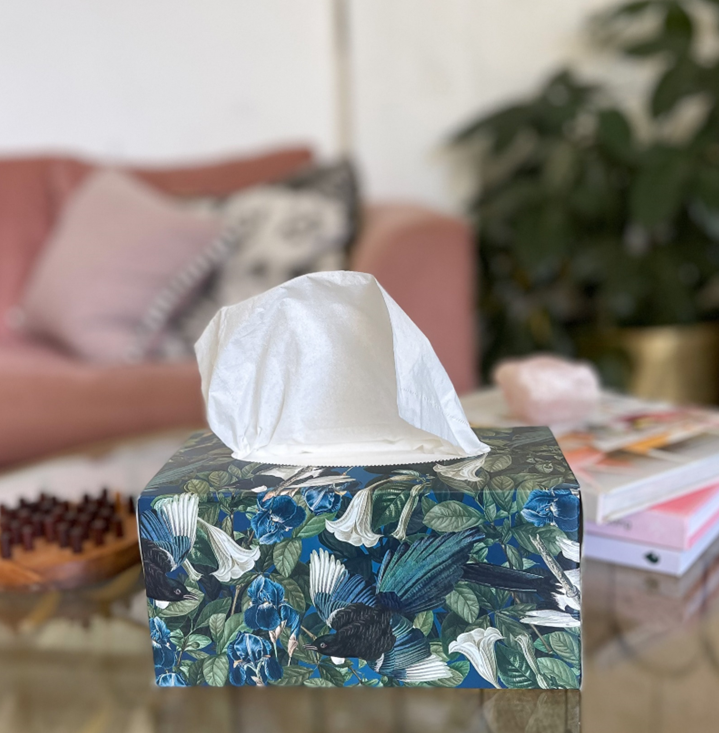 Winter 2022 Collection
The simpliest accessories can add a touch of fun or elegance to a room. That's why Sorbent facial tissues have launched our Silky White 224 tissues in three NEW limited edition packaging designs for Winter 2022. Sorbent's designs are inspired by nature and the latest trends in lifestyle & fashion. From the fun and bright 'Quirky Giraffes', the vibrant 'Abstract Camo' to the tasteful 'Greenery' design, there's a box for every room in your home.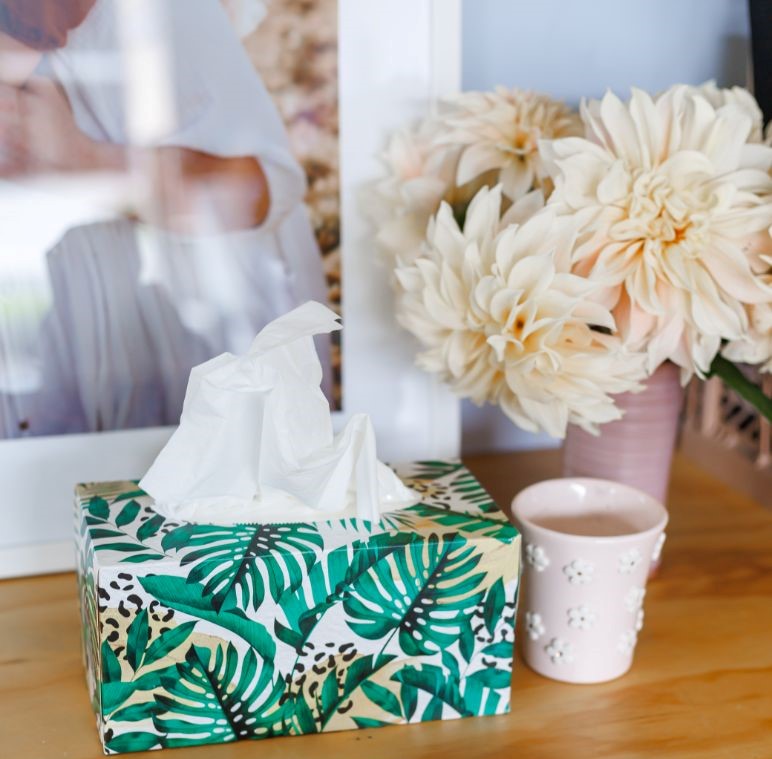 Winter 2021 Collection
Sorbent has released 3 NEW Limited Edition designs inspired by key trends to suit different room decors. These unique packaging designs are available on Sorbent Silky White 224's tissues. The stunning Protea design is also available on the Sorbent Silky White 90s Cube. Purchase now at all leading supermarkets while stocks last.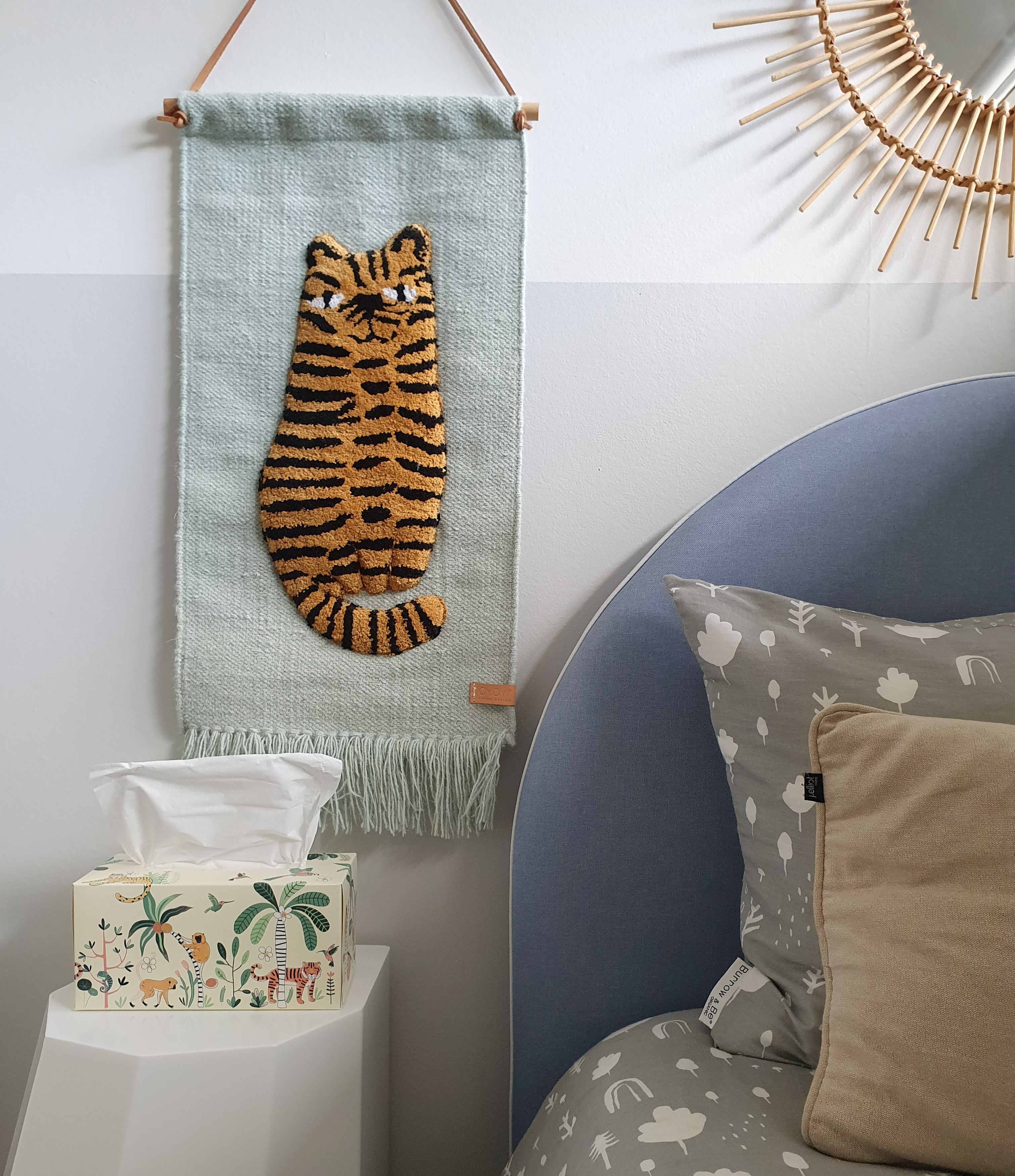 NZ artist Anita Madhav
We were delighted when Kiwi artist Anita Madhav agreed to collaborate with us to create a unique packaging design for our Sorbent Silky White Limited Edition 2020 tissue collection. Anita is a full-time artist based in Auckland. She is inspired by NZ landscapes, modern design and colours. New Zealand's beautiful flora and fauna play a huge part in Anita's artwork. Purchase this limited edition design at all leading supermarkets while stocks last.
View Anita's website here.
Animal Print
We took inspiration from the latest fashion trends to create this fun and funky animal print design. Use this tissues box to add a pop of colour around your home. This limited edition packaging design is available on Sorbent Silky White 224's tissues. Purchase now at all leading supermarkets while stocks last.
Black Box Silver
Black Box is a targeted in-home sampling service. Black Box members receive a box containing full sized products to sample then feedback on. Tiered medals are awarded to products that receive high recommendation scores. Menthol with Eucalyptus facial tissues is the proud recipient of Black Box Silver awards three years in a row (2018-2020). Silver is awarded to products that have achieved 80-89% recommendation scores by Black Box members. Members were amazed at how well the Menthol vapour release cleared their sinuses and how soft the tissues were on the nose. If you haven't already tried Sorbent Menthol with Eucalyptus, you can purchase it at all leading supermarkets.
Silver & Gold Awards
Due to it's premium cues and luxury softness, the Sorbent Thick & Large toilet tissue collection was been included in two consecutive Premium Black Box campaigns. In 2018 our Hypo-allergenic variant was awarded Black Box Silver for it's absence of irritants and kingsize length meaning less sheets need to be used. The collection's first Black Box Gold was awarded the following year to Sorbent Thick & Large Silky White with a staggering 91% of samplers saying they would recommend this toilet tissue to others.
Take time to treat yourself to some Sorbent softness, and the Earth with some Sorbent kindness.