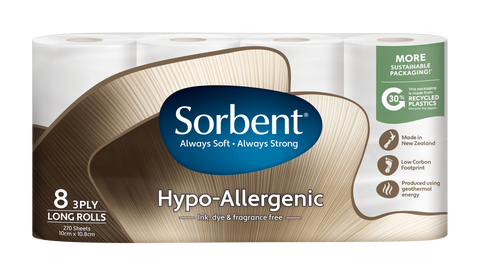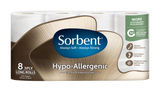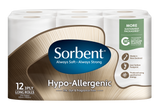 Hypo-Allergenic Long Roll
Sorbent Hypo-Allergenic pure white 3 ply long rolls, 270 sheets per roll.
Sorbent Hypo-Allergenic is toilet tissue that is Dermatologically tested for sensitive skin; ink, dye and fragrance free.
8 long rolls is the equivalent of 12 regular rolls giving you the convenience of changing the roll less often and reducing packaging and cardboard core waste.
Sorbent toilet tissue is strong in use but breaks down easily in water.
Also available in a 12 pack.